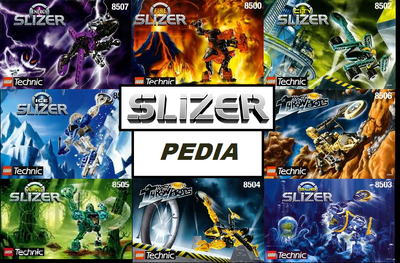 Welcome to SlizerPedia! We have currently created and are maintaining 63 articles, and you can help too!
Welcome to the Slizer Pedia Wiki!
This Wiki is the place for all canon Slizer information. It will feature all canon Slizers, Elements, Locations, and weapons like the Disks and secondary weapons used by Slizers. We will hopefully be a successful Wiki and get down all of the known canon info in the Slizer Universe! Check out the Custom Slizer Wiki for fanon info and fanon pages!
2/23/13- We reach the 50 article mark.
We petitioned to join the Wiki Metru on 2/2/13
The partnership of the SlizerPedia and the CSW became official on 2/1/13
SlizerPedia was founded on 1/29/13